XF-80 One Truck Space Concrete Reclaimer is mainly used to separate the sewage in washing tanker and gravel remaining in concrete. The sand and stone separator is the core equipment of concrete recycling system. It can save a lot of labor force materials and finance.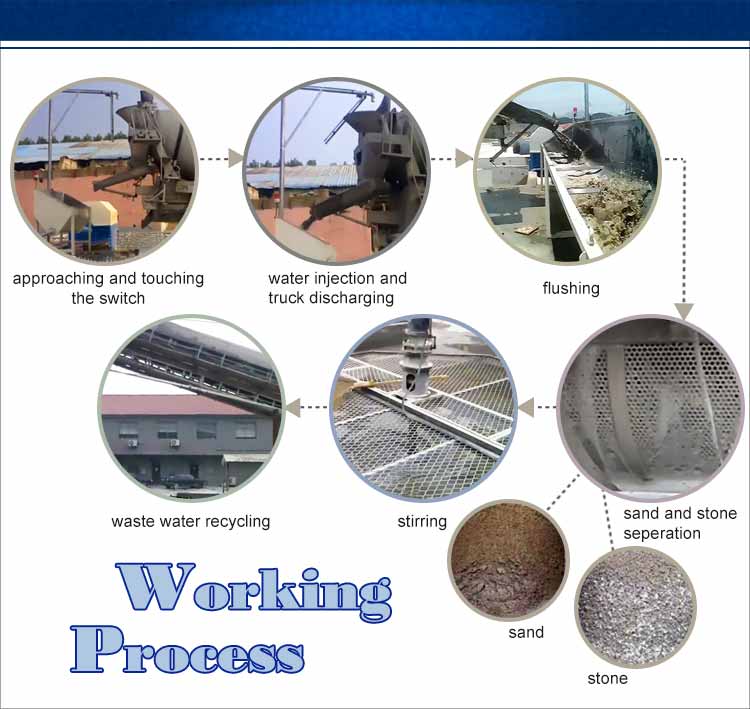 Back the mixer car to the set parking after roller washing pour the waste water into the feeding hopper directly. Then clean and separate in the separatorand the separated sand and stone were sent to the outlet respectively. Overflow water flows into sedimentation tank from the drainage ditch and withdraw back by pump after three stages precipitation and then recycle. The whole cleaning process of a mixing truck is about five minutes.
It is applicable to river reservoir coal yard and mixing plant.