【2*HZS75 Concrete batching plant for Sale】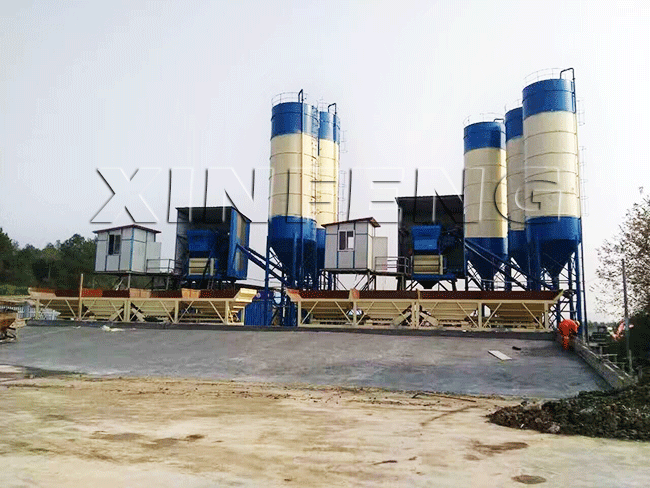 Main features: modular structure, unit modular, installation, removal is very convenient.
1. Mixing host and aggregate upgrade using two JS750-type double-shaft forced concrete mixer, mixing the following materials can be used, mixing good quality and high efficiency.
2. Aggregate ingredients using HPD1200A-type ingredients, accurate measurement, high production efficiency.
3. Powder using electronic scales measurement, ingredients, high precision.
4. Water flow measurement, simple and practical, high-precision ingredients.
In the commonly used small and medium equipment, double hzs75 mixing station equipment is often widely used.
Compared with the general monomer mixing station, Siamese mixing plant usually dual host. That is, when one of the host failure, another host can be normal production, so as not to affect the normal supply of commercial concrete. Reduce the equipment due to uncontrollable factors caused by the loss. For the investors of concrete stations, to ensure that the supply of concrete is particularly critical, therefore, xinfeng suggested the preferred use of Siamese mixing station equipment.
Zhengzhou Xinfeng Machinery Co., Ltd. Main concrete mixer,
concrete mixing station
, stabilized soil mixing station, concrete batching machine, concrete conveying equipment, please call to discuss!