Several Questions Frequently Asked by Customers
Q1: I want to purchase your machine,what size should I buy?
A: What do you need it for?Doing projects or selling commercial concrete?If you use them for projects, divide the total quantity demand by the total duration days of your projects and then times 2, you can get your quantity demand per day.Divide the quantity demand per day by 6,you will get the corresponding type you need.Then, according to the size of your site and your budget to choose the right equipment.If you want to make commercial concrete,you should decide according to the market and for the large site, based on the actual situation,I recommend large equipment,for example, from HZS90 to HZS180.If It's rural market,I recommend HZS75 and even smaller.I will recommend according to your situation.
Q2:what are the factors that affects the chose of the concrete mixer?
A:Market demand;Site size;Transformer capacity;financial strength;personnel allocation;
Q3:How many cement silo should I purchase to match my site?
A:According to the cement types you need in daily use,one cement silo for each kind, one spare cement silo for the main kind.If you need,you can buy one more for fly ash silo.
Q4:I want to purchase the concrete batching machine,how many hoppers do I need?
A:According to the type number of aggregate such as stone and sand.One hopper for each type.
Q5:How much is your machine?
A:The prices vary for different types and configurations.However,the price are marked clearly.We also have detailed quotation for different projects.This is decided by the customers.It is total clear for our customers.We use the module production system and have detailed quotation.Our customer can choose their own configuration.
Q6:Are your equipment easy to operate?
A:Our HZS series concrete mixing plant uses the automatic production and automatic control system.It saves manpower and improves the batching accuracy as well as minimizes the personnel and maximizes production.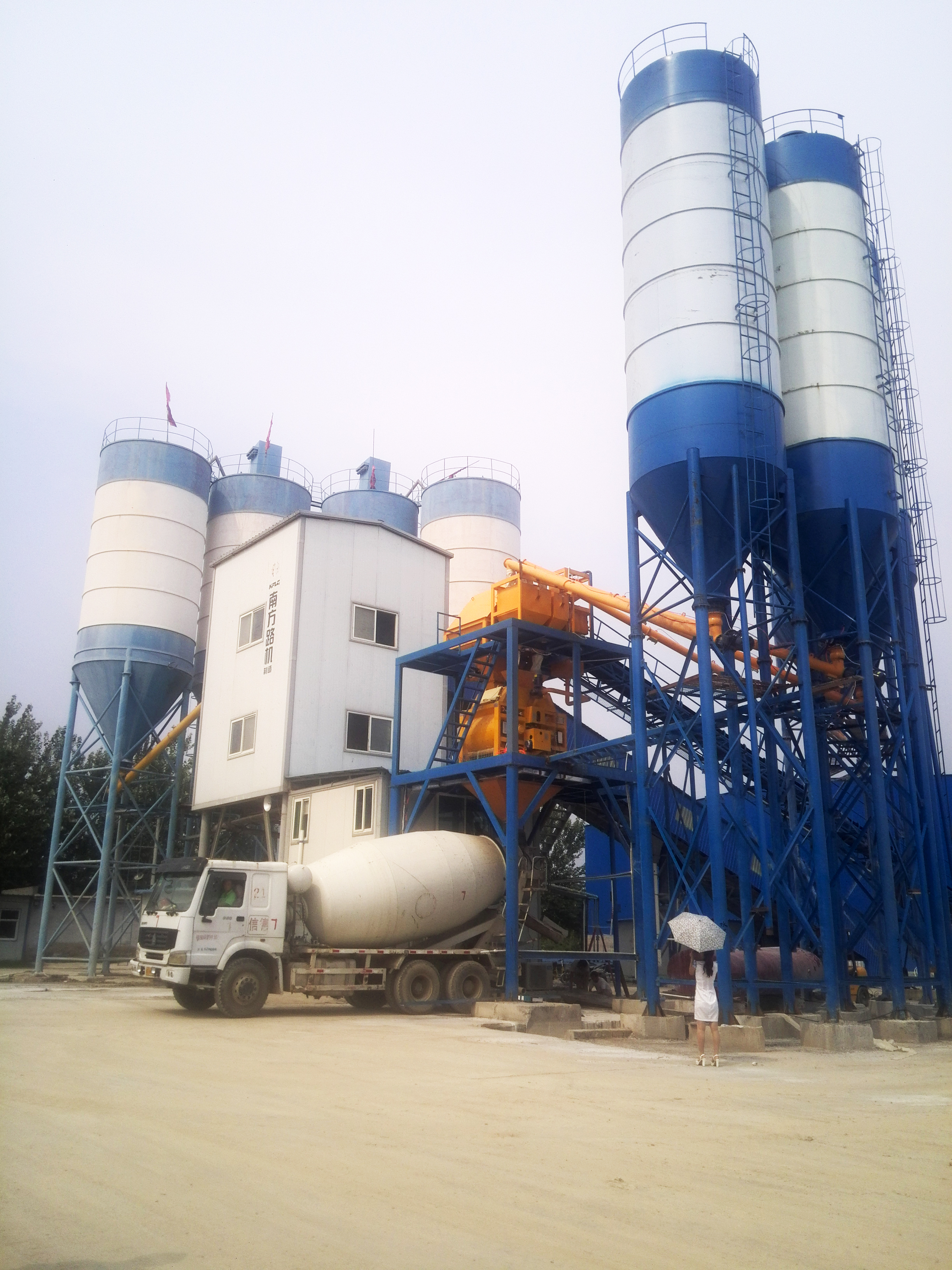 Zhengzhou Xinfeng Machinery Co., Ltd. Main concrete mixer,
concrete mixing station
, stabilized soil mixing station, concrete batching machine, concrete conveying equipment, please call to discuss!