Xinfeng machinery will give you a big surprise in the Mid-Autumn Festival
Xinfeng machinery will give you a big surprise in the Mid-Autumn Festival
Lunar August 15, is the traditional Chinese Mid-Autumn Festival. Influenced by Chinese culture, Mid-Autumn Festival is also the Southeast and Northeast Asian countries, especially those living in traditional festivals of local overseas Chinese. Xinfeng machinery will give you surprised now all of our products will have a 5% discount.
Over the past 25 years, Xinfeng machinery has served thousands of customers. In order to express thanks, Mid-Autumn Festival - National Day(9.15-10.15) when make orders, our products will have a 5% discount. In addition, you can have a free tour of Shaolin Temple.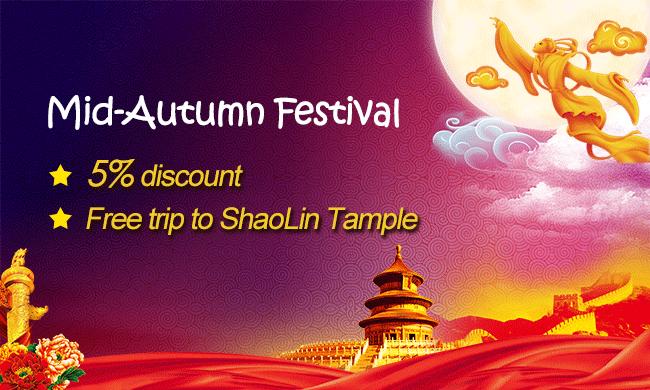 If you want to learn more about our concrete mixing stations, mixers and other mechanical equipment, Welcome to Zhengzhou in Henan Province, welcomed Xinfeng machinery. We would like to have a happy Mid-Autumn Festival with you.
Happy Mid-Autumn Festival, I wish you happiness and good health!
Zhengzhou Xinfeng Machinery Co., Ltd. Main concrete mixer,
concrete mixing station
, stabilized soil mixing station, concrete batching machine, concrete conveying equipment, please call to discuss!