The quantity of cement silos for HZS90 concrete mixing plant.
The number of cement silos for HZS90 commercial concrete mixing plant requires at least three 100 tons silo, in addition, It can be added according to the requirements of users.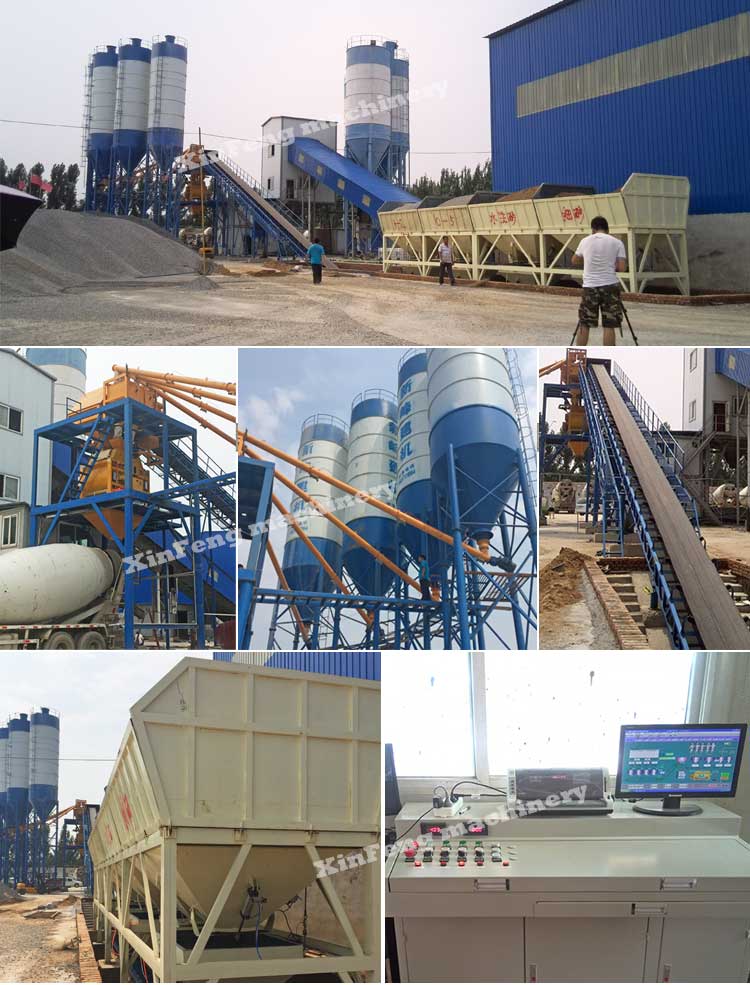 1. The host for it is the twin-shaft compulsory horizontal concrete mixer JS1500 model with good mixing quality and high efficiency;
2. Combined modular structure.Both installation and removal are very convenient;
3. aggregates used PL2400 batching machine, weighing accurately with high productivity;
4. cement, water, liquid additive ingredients are using electronic scales with high batching accuracy;
5. The aggregate material uses on large or small inclination angle belt conveyors with long life and high efficiency;
6. The electrical control system core components are imported and have advantages of reliable performance, easy operation, print function and with air conditioning;
7. The cost of equipment is low, It has very high performance-price ratio. .
Second,how much does it need to build a HZS90 type concrete mixing plant?
This type of commercial concrete mixing plant are medium-sized.The input cost price of the equipment varies if you choose different manufacturers with different configuration requirements.
Three,What are the matching equipments for HZS90 type concrete mixing plant?
A 90 cubic meters per hour commercial concrete mixing plant, in addition to mixing equipment, includes concrete trucks, pumps, weighing weighbridge, sand shovel, laboratory equipment, maintenance equipment and so on.
Our main products are: various types of concrete HZS25, HZS35, HZS50, HZS60.HZS75, HZS90, HZS120, HZS180.HZS240, HZS270, HZS300 mixing plant full set equipment. There are also concrete mixer, concrete batching machine, screw conveyor, hoist, cement silo and other equipment. Compulsory concrete mixer models: JS500 / JS750 / JS1000 / JS1500 / JS2000 / JS3000 other models; there are small concrete mixer: JZC series concrete mixer, JDC series of concrete mixers, etc; concrete batching machine models PLD800 / PLD1200 / PLD1600 / PLD2400 / PLD3200 / PLD4800.
Zhengzhou Xinfeng Machinery Co., Ltd. Main concrete mixer,
concrete mixing station
, stabilized soil mixing station, concrete batching machine, concrete conveying equipment, please call to discuss!