The models of the concrete batching plant and its price.
What kind of commercial
concrete batching plant
models do we have?How about the price of
HZS120 concrete mixing plant
?It is almost the lunar new year in China, some companies have took their holidays,however,Zhengzhou Xinfeng machinery is very busy, because three group of customers are going to visit our company,and a group of customers from Suzhou, Jiangsu province just left, the customer from Zhangye, Gansu province arrived,and in the afternoon,we received our customer from Yulin,Shanxi province,several business managers are very busy accompanying the customers to visit the workshop,thankfully,two customers sign the contract, the other customer is going to sign the contract after the Spring Festival,but they have already decided to work with our company.

Why is Xinfeng machinery so popular?First of all, Xinfeng machinery is a company with more than 20 years history and has rich production experiences and technologies, we can also customize the machine according to different user requirements.Second,Zhengzhou Xinfeng machinery has perfect pre-sale, sale, after-sales service system so that our customers can buy our products rest-assured.Finally, some customers may have insufficient funds,so Zhengzhou Xinfeng machinery launched favorable activities for example payment by installment, our customers like this action, some customers came for our brand "Xinfeng", this explains Xinfeng machinery has been firmly established in the market.

So,What kind of commercial concrete batching plant models do we have?Zhengzhou Xinfeng machinery have large, small and medium sized concrete mixing plant which can meet the needs of different users, such as small HZS25,HZS35 to HZS50 mixing plant and the medium size are HZS60 HZS75,HZS90 mixing plant, etc.we have large mixing plant such as HZS120,HZS180, even double HZS120,HZS180mixing plant etc.The mixing plant is suitable for commercial concrete, engineering use.It can be widely used.So, how about the price of HZS120 station?A set of more than one hundred and forty thousand, you can consult the online customer service for specific price.

The concrete mixing plant of Xinfeng machinery are designed by high-tech talent.It has a high degree of automation, convenient operation and long service life of wearing parts.Our company has long-term cooperation with China railway 16th bureau, China railway 14th bureau and provides the high quality concrete for infrastructure construction in our country.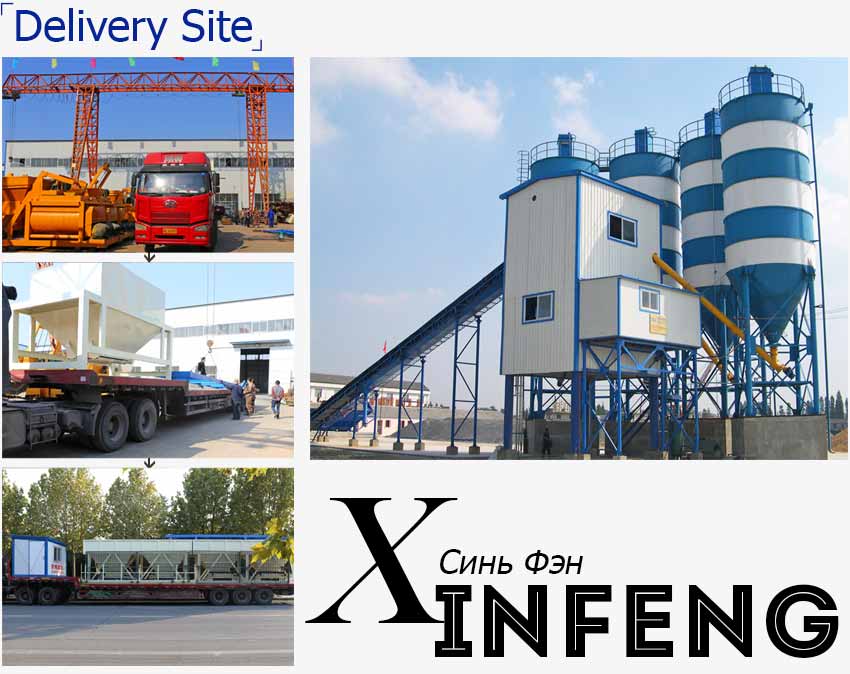 Zhengzhou Xinfeng Machinery Co., Ltd. Main concrete mixer,
concrete mixing station
, stabilized soil mixing station, concrete batching machine, concrete conveying equipment, please call to discuss!